Career
Our goal is to build and develop effective, successful and multi-profile business on a long-term basis. The longevity and growth can be assured by the condition of coordinated teamwork of staff. Motivational system, oriented on high results, allows each of our employee to be fully involved and aimed towards the growth and development of our company. The atmosphere of trust and professional ethics are the basis of internal ethics of the INFOBUS company.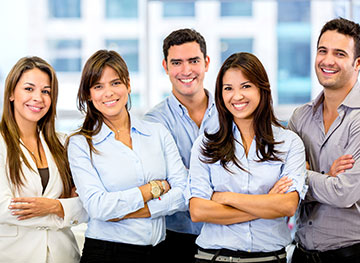 Who do we invite to our team?
We are aimed towards creation of long-term and mutually beneficial relationship with all our employees. We appreciate such qualities as team spirit, open-mindedness, insistence on result. During the staff choice we want inspired, high-principled and mind-flexible people to become a part of our team. For employees with physical disabilities and disabled we have created dispatcher, administaation and client service programs with distant access. If You are creative and interested in cooperation with our company, please send us a request on our e-mail address, offer Your services and show Your strengths. We take up all the requests and we can assure You that Your request won't be left unattended.
What do we offer?
Highly-paid, stable and interesting job. The company uses unique technologies in its activities that allow each employee to constantly develop and improve himself. Possibility to take part in international conferences, forums, business seminars. To work in a team of well-organized professionals. Stability and timeliness of payments, support during different cases solution.